Try making these johnny cakes to preview a little bit of the St. John cultural cusine.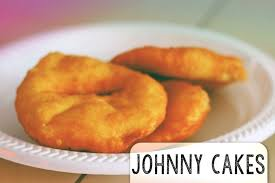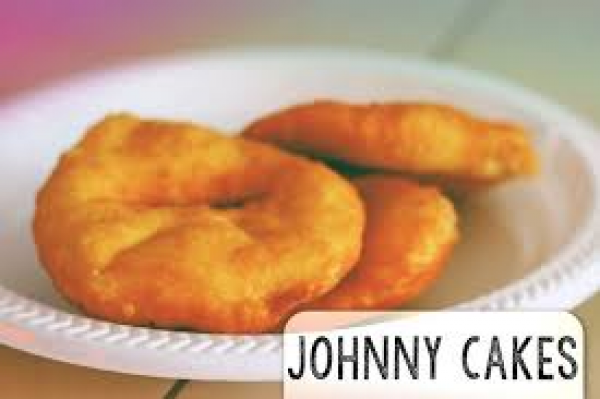 With Fourth of July coming up soon, St. John will be celebrating Independence Day and our version of Festival.  During this time, the island's history is celebrated through events such as the Food and Cultural Fair, Pageants, J'ouvert, boat races, and of course the Festival parade which ends the month long celebration. Every year the Post office square is transformed into a mini village that hosts local and other Caribbean entertainers that fill the air with sweet calypso and soca music that makes you want to dance until the wee hours of the morning.  Local residents set up festival booths that feature local cuisine the likes of which you may have never tasted but surly should try. From whelks and rice, conch, pates, fungi, goat water, oxtail, kallaloo, and johnny cakes.
Getting a fresh hot johnny cake off the stove is almost like getting a wrapped present for Xmas. This fried dough treat isn't sweet as its name implies but is more bread- like with a crisp crust.  Johnny cakes can be filled with meat, cheeses, seafood or jams.  The pocket inside compliments a wide variety of fillings-however most johnny cakes on St. John are eaten plain with fried fish on the side complimented some pepper sauce.  We wanted to make sure we shared our famous johnny cake recipe. You should definitely try it at home and experience a little bit of our cultural cuisine.
Serves 4
3 cups all-purpose flour
1 tablespoon baking powder
2-4 tablespoons sugar
1 teaspoon salt
2 1/2 tablespoons room temperature butter or Crisco shortening (optional)
1 cup water
1 1/2 cups vegetable oil for frying 
Directions:
Mix dry ingredients in a large mixing bowl and work in the butter with a fork (or your fingers).
Add 1 cup of water to the dry ingredients and mix until smooth.
Sprinkle some extra flour onto a flat surface and knead the dough until smooth and elastic. Feel free to sprinkle additional flour on the surface as needed.
Allow the dough to sit in a clean bowl covered with a towel for at least 20-30 minutes. 
After dough has rested, heat the oil in frying pan over medium heat. 
Create small balls of dough and roll out the dough into circles on a lightly-floured surface with a rolling pin or the palm of your hand. Be sure to not make them too thin and do not over handle/over knead the dough.
Pierce each piece with a fork or sharp knife several times and then drop in hot oil. 
Fry on each side until golden brown. 
Allow to cool and drain on paper towel or brown paper bag.
Enjoy!